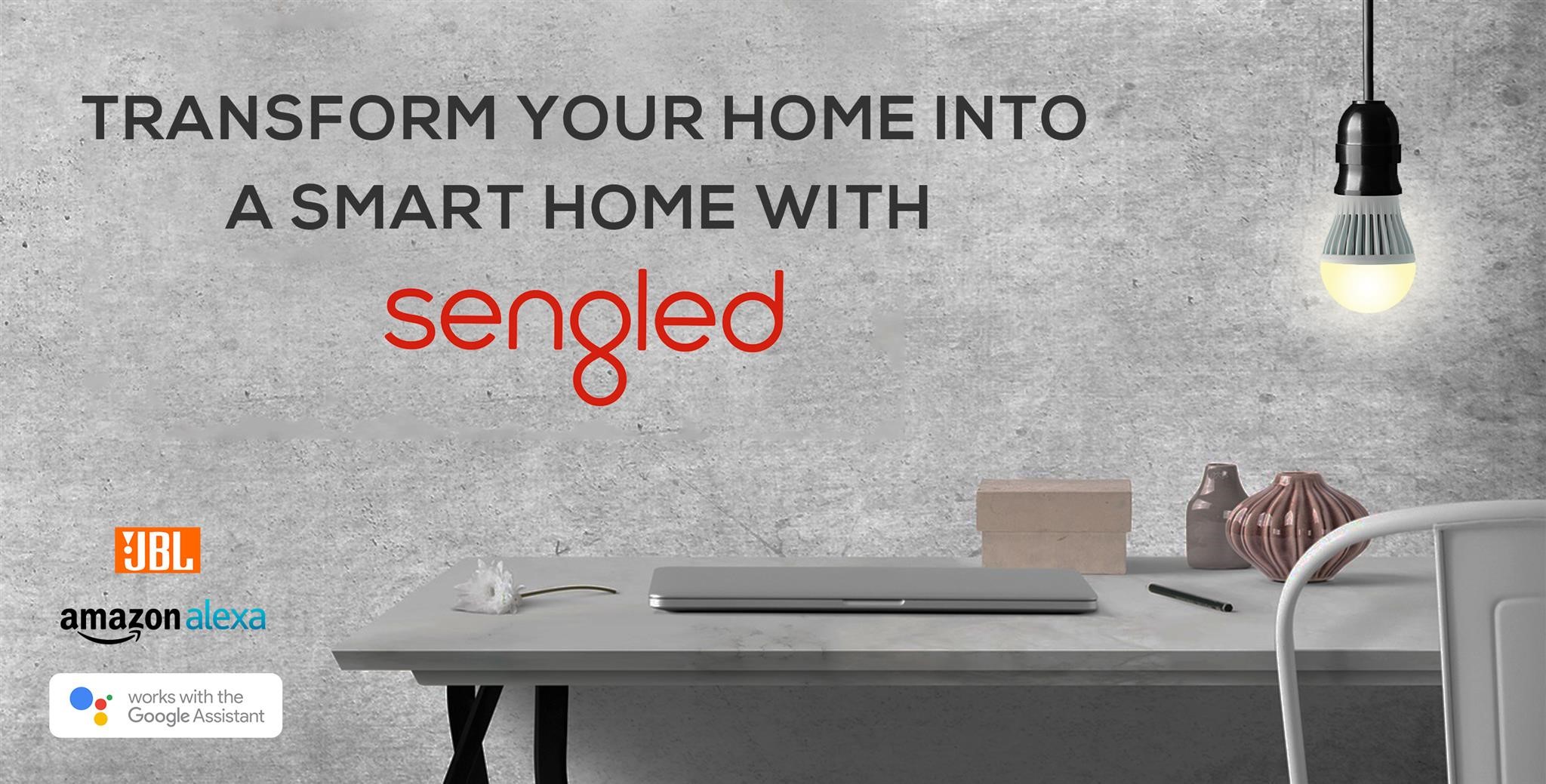 This era is a smart era, things around us are turned into smart things. Starting from your cellphones to connectivity, cars to payment options, then why should your home be left behind in this race of smart things. Sengled is here to with a solution to the smart homes, it's a smart home lighting company who is taking an initiative to transform your home into a smarter home with its advance smart lighting options. Let take a quick look on some of their products which surely gonna amaze you with its features.
Smart led lights compatible with Google Home and Amazon Alexa – Sengled engineers have designed smart lighting solution in the form of bulbs which are operated by just the voice commands. You just need to screw up the Sengled bulb in the normal socket without any hassle of wires and complicated process of setting the bulbs. Just plug in, download the app and connect to it and you are all set to go. Also connect it with Google Home or Amazon Alexa so you can just operate the Sengled lighting with your voice command. Brightness and the On – Off feature is controlled by the app at your fingertips. Also there is no need to make any changes in the electric socket for Sengled bulbs.
Entertainment – When it comes to indoor entertain, many of us need to loosen their pockets at a very extent just to get the best quality of it. Sengled is here with an amazing solution in entertain field as well. With Sengled you can get world class of entertainment within your budget's. Sengled's Pulse Solo  is at your service. This is not just a smart bulb but definitely a smarter one. Its comes with inbuilt speaker from the most renowned company of music and sound ie. JBL. This bulb just fits into the normal sockets, so need of any fitting changes. Pulse solo is surely the best option for music lovers and smart lighting. Now your guest will surely wonder about the streaming music without any music system and speakers around.
Day and Warm Light: It has been many a times with us that we change the bulbs just to change the ambience and feel of the room. Or either we adjust with one kind of light type like warm light or day light. Now you don't need to adjust or change the bulb. Sengled is again here with the solution for types of lights. Sengled Mood comes with a combination of both the lights like day and warm in a single bulb. You just need to tap the switch once for warm light and twice for natural white light. For this setting, you also don't need any kind of application installation.
There are many options offered by Sengled to make to distinct from all the people around. Choose the best within your budget with Sengled.