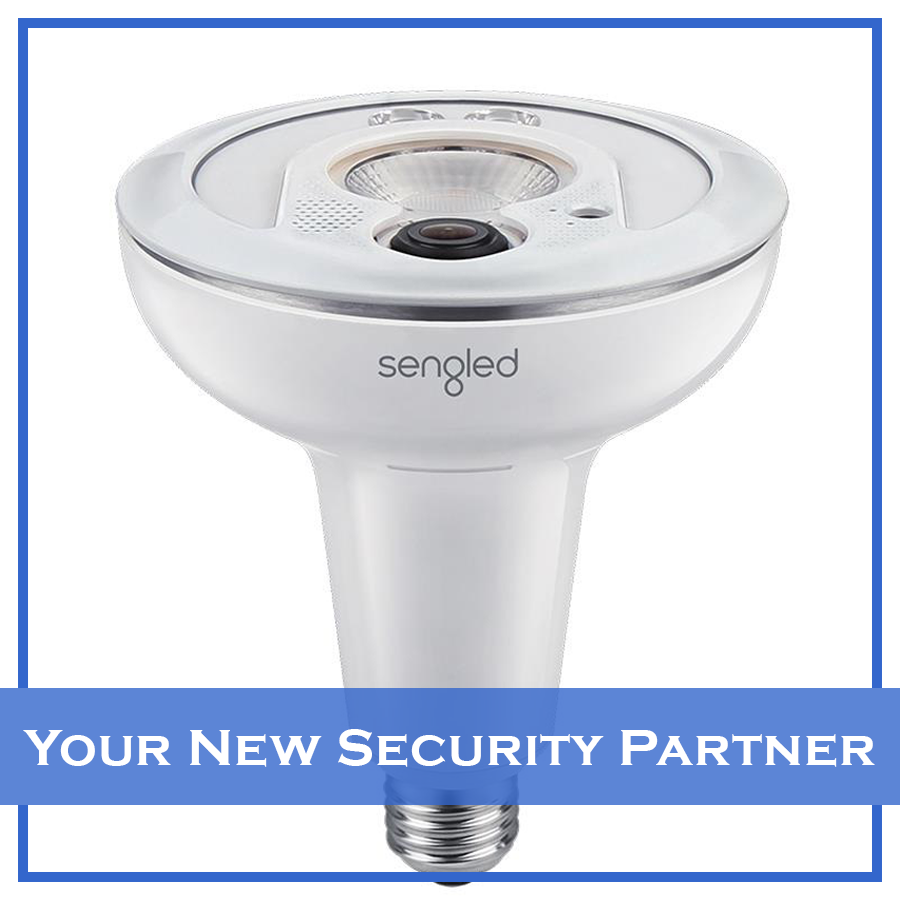 In today's world, it's been a major issue for every individual about the security of their family and house. To this situation there are many options available in the market like the CCTV, detectors etc. But people find them very complicated and total mess from installation to operations.
To overcome this condition, Sengled engineers has handcrafted a combination of technology in an ecofriendly manner.  Sengled have brought "Snap" a led bulb embedded with an HD security camera in it.
The best part of this is led is that you can install it in just 3 easy steps.
1. Plug in the bulb into the socket.
2. Download the app.
3. Customize your requirement
And done!!!
Now you can keep an eye on home, even though you are not there, anytime anywhere.
Let's dive into the features of Snap more deeply
Appearance: Snap just looks like any normal led bulb which fits in any ordinary socket available at home.
Setup: The best part of Snap is the most hassle-free setup – just plug, download and customize.
Storage: Sengled offers unlimited cloud storage option with snap. So you can get ample space to store all your recordings for longer period of time.
Light Control: You can control the brightness of Snap at your fingertips through the app. Tailor according to your needs and enjoy the best of the features.
Accessibility: You can access the camera into your devices and stay constantly connected even though you are away from your home.
App: With the app you can customize various components of Snap.
Motion Detection: Snap comes with the most advance feature of motion detection. It distinguishes even minor movement and captures them.
Night Vision: Led camera is well equipped with the night vision feature, so you can have the best experience at any point of time in a day.
Intercom: Sengled allows 2-way communication through intercom. You can directly connect with person in the area where Snap is installed.
Camera Quality: Snap consists of the 1080 HD quality of recording and streaming.