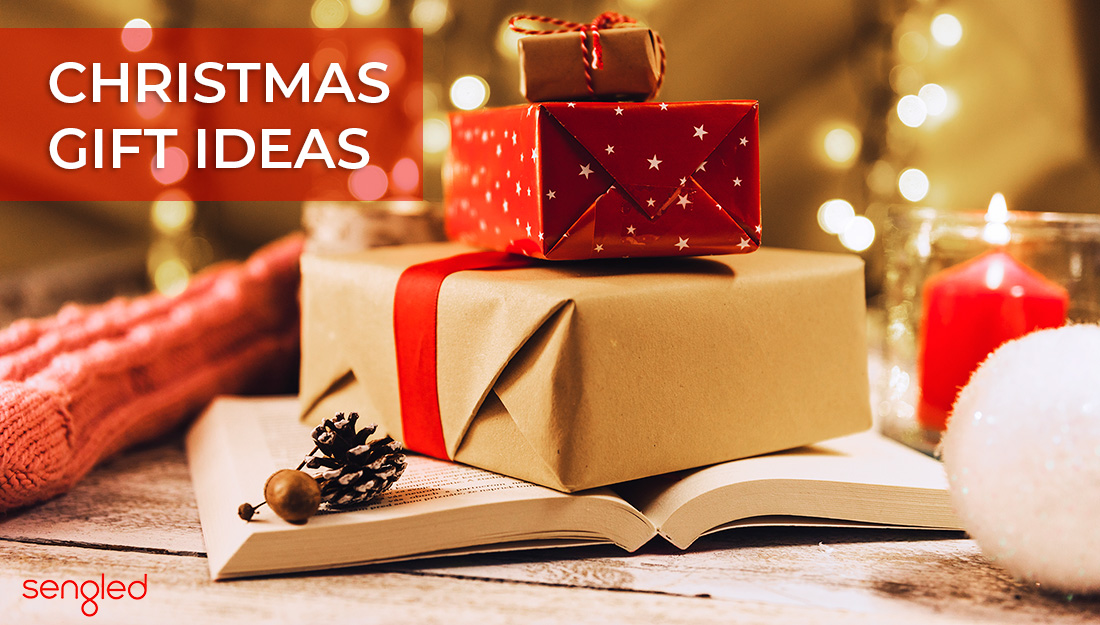 Christmas was and still is my favorite time of the year. The whole family gets together, the weather is pretty nice, and the excitement of opening the presents on Christmas day is just unbelievable. However, lately, it just seems like the spirit of Christmas is slowly ebbing away. The gift-giving aspect of Christmas has almost died down, but if you like me love Christmas and all its wonderful traditions here are the perfect Christmas gift ideas from Sengled.
Sengled has something for everyone and I'm sure your family members will be thrilled to receive the perfect gift for Christmas.
Sengled Perfect Christmas Gift Ideas For Everyone
For The Avid Traveller
There is always one member of the family who has been bitten by the travel bug. They spend more time on holidays than they do in their own home. Security must always be a concern for someone who keeps getting stamps on their passport. Well, fear not, Sengled has the perfect gift for them. The Sengled Snap.
The Sengled Snap is the smart HD Security camera system you never knew you needed. Its wireless properties mean installing is easy, it can be placed anywhere, and you can see the feed of the camera straight from your phone. With the Sengled Snap smart security camera, you can also set up a lighting schedule to keep all the burglars at bay.
Buy the Sengled Snap for your wanderlust cousin, or the travel bug aunt. You'll not regret it.
For The Music Lover
I have a few friends who are just crazy about music. Wherever they go they have their headphones at hand. Surprisingly, a few of them don't have a decent home music system. They always say they're going to get one, but its been ages since that have happened. Sound familiar? If you know someone who loves music gift them the Sengled Pulse, the one of a kind revolutionary LED Bulb with JBL Speakers.
The JBL Speaker provides a high fidelity near noise loss sound and the best part about it, they fit into any existing light fittings. No need to install new equipment to light up your home and have the merry songs of Christmas ringing through every room.
The Planet Saver
The planet does need saving but there are just some that are more enthusiastic than others about doing so. We all know someone who rides a cycle to work, drives an electric car, saves water and electricity as much as they can.
Imagine then how perfect it would be when you gift them one of the most efficient energy saving LED light bulbs for Christmas? Not only can your family and friends save the planet one bulb at a time, but they'll also benefit from a tremendously lower electricity bill. Talk about killing two birds with one stone.
You should also know that for every carbon neutral Element LED light bulb Sengled sells they plant a tree. How great is that?
The Decorator
Does your mom like to change the "decor" of the house as often as she can? Something to do with how the lights make her feel. Don't worry you're not alone. I had a girlfriend who once drove me through the roof with how often she wanted to change the mood of the room. Suffice it to say the relationship did not last too long, but it could have if I had the Sengled Element Classic.
The Sengled Element is the world's first carbon neutral, dimmable LED light bulb. You can try that to set whatever mood the family needs or you could also try the Sengled Mood which offers two-tone coloring. The bright white and the evening glow, both of which unsurprisingly alter the very vibe of every room it's in.
Conclusion
There are plenty of great Sengled products that would make the perfect gift for anyone. All you need to do is place an order as quickly as possible so that it arrives by Christmas. Experience the joy of gift giving like you haven't experience in a while. It might be a little too early for this but we here at Sengled wish you a very Merry Christmas and Happy Holidays.