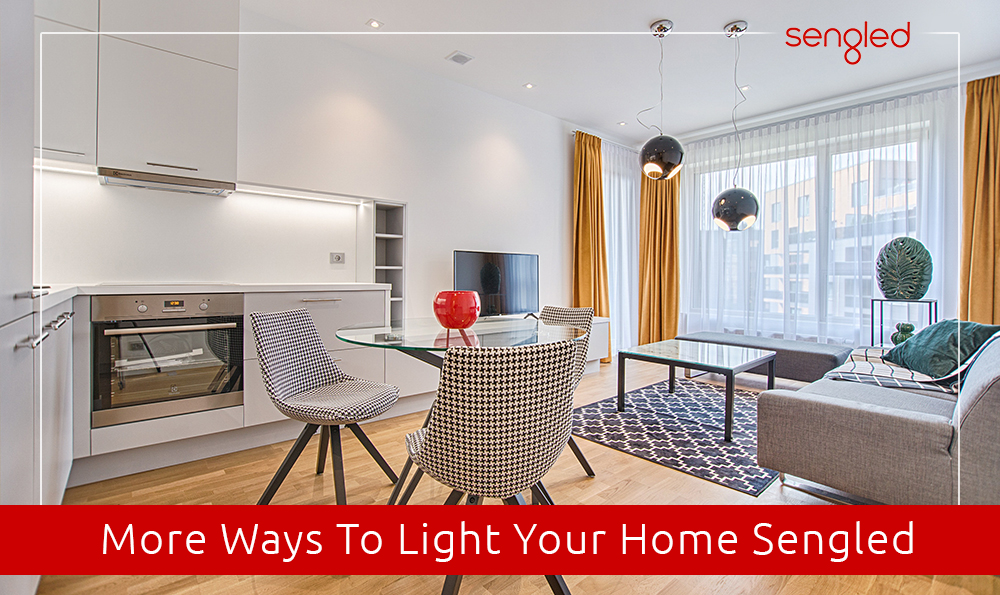 While most of the world will be spending their Christmas in wintry snow-land, our lands down under are going to be sun-kissed all of December. It takes a little special something to get us into the Christmas spirit and most of us rely on our whacky Christmas decorations to get into the spirit of things. While we all might traditionally decorate the outsides of our homes to showcase our holiday spirits, but what about the party atmosphere inside the house. Here are some exciting decorative ideas to enhance the insides of your home.
Preparing Your Home Décor for Christmas
1) Get Multi-Hued LED Smart Bulbs
To really get your friends and family in the party mood what you need is some festive lighting. Use the Sengled Element Downlight LED Bulb to create the perfect atmosphere for a good time with your friends. Make sure to accompany these with a few Sengled Mood bulbs to change the look and feel of your home. While it may be sunny and bright outside you can change your décor to make it feel like a winter wonderland.
2) Play Some Amazing Tunes
To really get your X'mas party into the next gear what you need are some amazing tunes. But you'd hate for messy wires and rental speakers to be killing the flow of the party. We love singing Christmas carols with our buddies and when you have the music flowing from the linked Sengled Pulse Sets in your home everyone will be singing along and making merry. You can connect as many as 6 Sengled Pulse speaker and have crystal clarity sound playing through every JBL speaker. You don't need messy wires or the weird tape on your wall keeping all the wires together. All you need to do is install some Sengled LED light bulbs in your already existing fixtures.
3) Preparing for a vacation
Most people also take some time out in December to take a well-earned vacation which unfortunately makes it a perfect time for burglars to strike. You won't want to come home to find that all your prized possessions have gone missing. The solution, install a couple of Sengled Snaps around the property. The beauty of this product is that it looks exactly like a regular light bulb, however, it captures every single detail from around the property in crystal clear clarity. You can record everything in 1080p clarity and the best part, you can watch everything on your smartphone using the Sengled Snap App. Not only does it provide for excellent lighting, but you get so much more too.
4) Spread the Wi-Fi love
They say home is where the Wi-Fi connects automatically. When your friends and family come over you don't want them to be restricted to one part of the house creating a crowd. If the party is evenly spaced out it is definitely more enjoyable. Using Sengled's Boost Wi-Fi boosting LED lights lets you spread your Wi-Fi signal over your entire house. Your friends will then be able to capture the highlights of the party from wherever the action may be. Cover the pool, the backyard with strong Wi-Fi signals and help everyone be the life of the party.
Conclusion
Christmas is all about inclusion and using these tips to light up your home in a different way helps bring everyone closer together. We can't wait for you guys to share your Christmas stories with us.