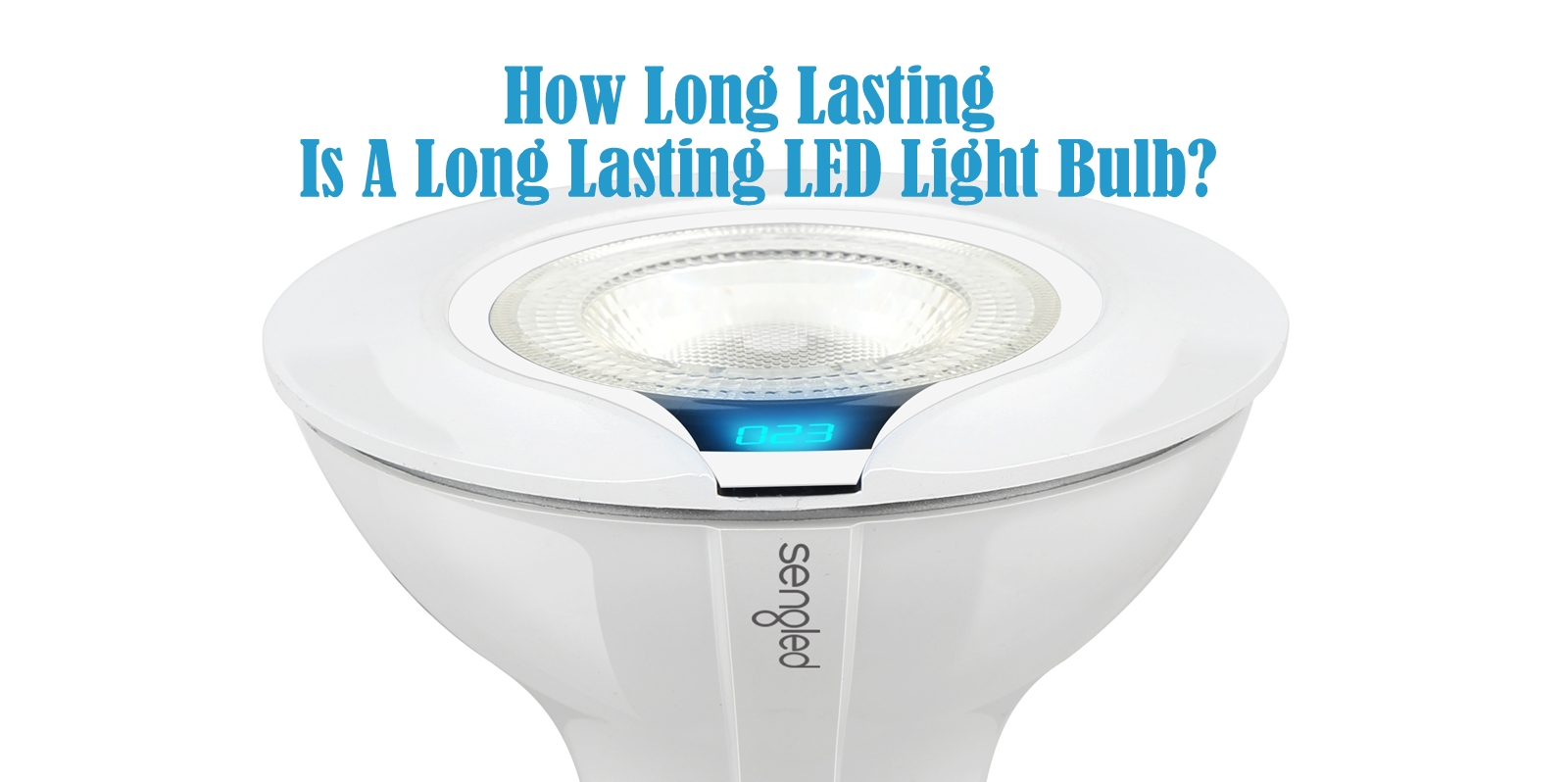 One of the most frequent questions we get asked here at Sengled is "How long do LED's really last?" It's a question quite close to our hearts. We've worked on long lasting LED lights and we're proud to say its part of our smart light arsenal. Even if it wasn't for the long life of LED lights the energy efficiency of the light bulbs would still be reason enough to recommend them. On average LED light consumes about 80% less energy than their traditional counterparts. But let's focus on the lifespan of LED lights.
Reasons For Long Lasting LED Lights
Continued Operation
LED lights have unbelievable years of lifespan. They don't burn out like regular incandescent light bulbs or CFL bulbs. They will continue to light however their illumination will be slightly reduced. LED bulbs are so bright though that even when they're burning at 70% of their original power they're still bright enough to give proper lighting to the home.
The Sengled Lifetime is a product that we're very proud of. It is a long lasting LED light bulb that as the name suggests lasts a lifetime. What separates the Sengled Lifetime bulb from other long lasting bulbs in the market it that it also has an LCD display in the case. This LCD displays the number of hours for which the bulb has been operational. If nothing else it is a good conversation starter.
While normal LED light bulbs can go on for about 50,000 hours, the Sengled Lifetime in our office has already clocked well over 100,000 hours and is still going at the same brightness level as when it was first attached.
That's a lifespan of more than 14 years even if you use your lightbulb for more than 10 hours a day, every day.
Focus On Quality
When purchasing LED light bulbs your focus should be on the quality of the product. Focus on the reputation of the company you're buying the bulbs from. While costs are an important factor to consider it, you have to think about it in terms of the overall cost. The cost of the product over its lifetime.
We've already talked about how LED light bulbs are cheaper than their CFL and incandescent counterparts. Not just in terms of their monetary value but in terms of their environmental costs as well.
When you purchase a quality product from a well-respected company like Sengled, you know you're getting the best in the business. The brand has to take care of its reputation. You won't find cheap components being used in the products. You won't have bulbs fusing out and blowing their capacitors. The amount of work that goes into maintaining the quality standards of the products is tremendous.
Conclusion
LED bulbs are really long lasting. Even if you purchase an LED bulb from Sengled you are assured that you'll have at the least 50,000 hours of life in it. Which is more than most companies in the market can offer. The Sengled Lifetime is our champion when it comes to long lasting LED lights though. If you're looking for a long lasting, bright, affordable, and energy efficient LED light bulb, we definitely recommend the Sengled Lifetime. Don't take out word for it though, check it out for yourself and let us know what you think.