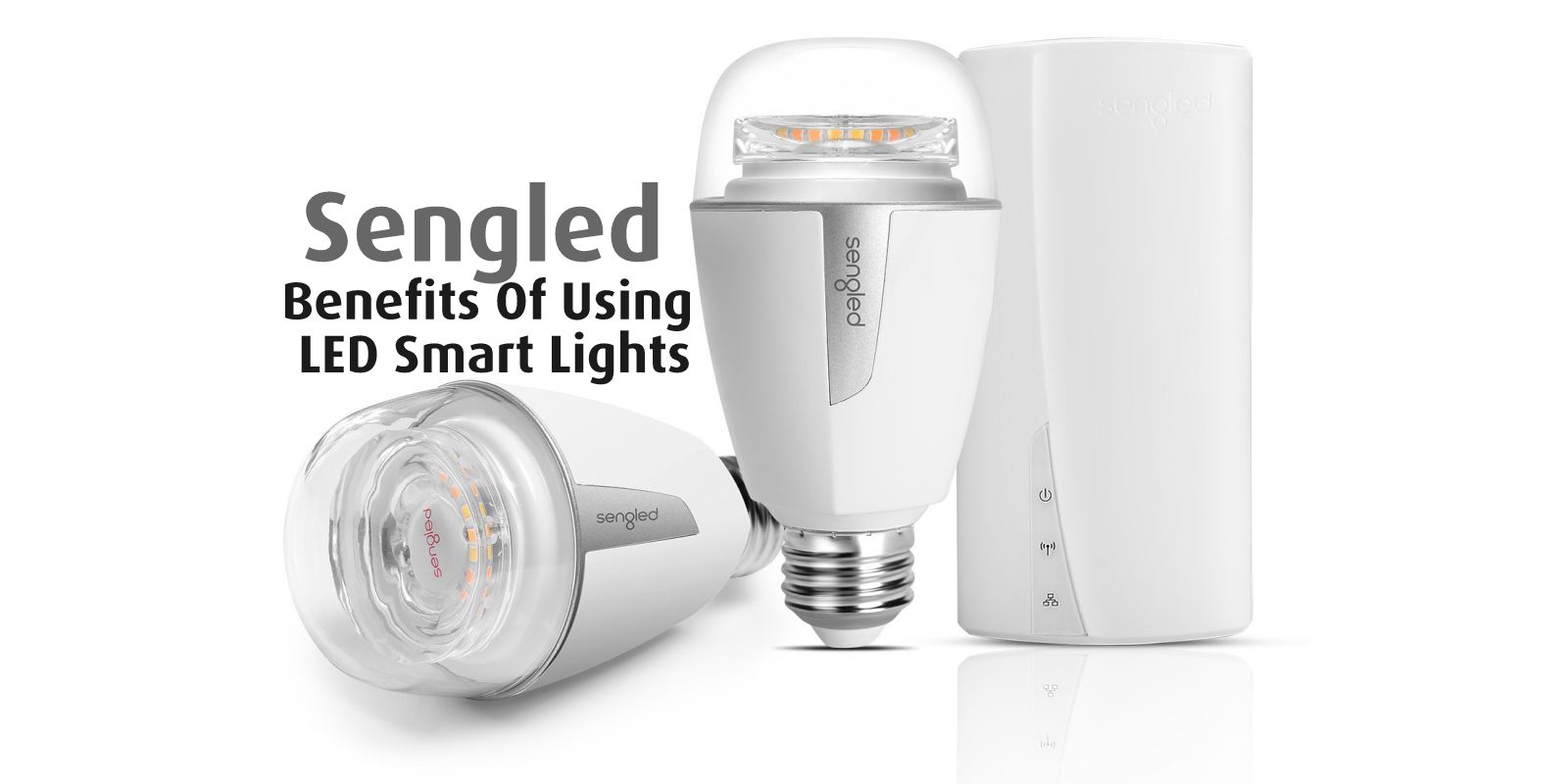 Smart appliances have gone a long way towards making out life more convenient. From the first days of the smartphone to now making use of smart refrigerators and smart cars each advancement has done so much towards making our lives simpler. Even the simple light bulb has played a part in making our life more convenient on a day to day basis. Here are some interesting and often overlooked advantages that the Sengled smart light LED bulbs have brought to our lives.
6 benefits that Sengled smart light LED bulbs bring to your life
1. Control
The biggest advantage that smart light LED bring is the measure of control we have our lighting system at home. Sengled LED bulbs have several connectivity options. You can control them via WiFi or Bluetooth depending on the types of Smart Light LED bulb you purchase. Not only can you switch the bulbs on and off from your smartphone, in some LED bulbs you can even control the brightness level, colour, and mood setting of the light bulbs.
2. Multi-Coloured Hues
Another fantastic benefit from smart light LED bulbs is your ability to change the décor of your room in the blink of an eye. By just hitting a few buttons on your phone you're able to change the colour of the LED bulbs altering the mood of the entire room. The Sengled Mood bulb provides you with two colour options, a natural and warm glow which significantly changes the room setting from open to private.
3. Energy Efficiency and Environmentally Friendly
Even though LED bulbs have been around for quite a few years now, people are still not aware as to how efficient they can be. Compared to your CFL bulbs which are prominently used in most homes and offices Sengled Smart light LED bulbs consume almost 25% less electricity. Sengled has also produced the worlds first carbon neutral LED light bulb which does not harm the environment in any manner. A remarkable achievement to say the least. They're also thrilled to introduce the Sengled Lifetime that actually never needs replacing. For smart light LED, Sengled has some of the most affordable options in the world.
4. Money Saving
When you install the Sengled smart light in your home you tend to save a lot. The WiFi control lets you switch the lights on and off whenever convenient. When you leave the room without switching off the lights, your laziness is not going to cost you. You can also get LED light bulbs which are motion controlled. That way you won't even have to worry about the switches, the lights automatically turn on and off when you leave and enter a room as you need to. It's this kind of convenient performances that really make LED lights stand out from the rest.
5. Better Sleep with Smart Light LED Bulbs
Believe it or not, LED lights can also help you sleep better at night. As the daylight fades our brains start releasing the melatonin hormones to help us sleep. Even when you're indoors bright lights can disturb your melatonin production not allowing you a good night's sleep. You can program the lights in your home to dim during the evening so as to produce enough light to illuminate the home but not bright enough to disturb the melatonin production.
6. Music
This has been a more recent benefit of smart light LED Bulbs. The Sengled Pulse, Sengled Pulse Solo are two excellent LED bulb wireless speakers. With JBL speakers housed inside the light bulb case, they look really classy elegant, and you don't even have to worry about messy wires all around the house. You can connect the speakers to almost all the popular music streaming services and enjoy uninterrupted music the whole day. With JBL speaker you can even truly enjoy the sound and get a good rich sound even at a high volume.
Conclusion
Have you considered switching from regular CFL bulbs to Sengled LED bulbs yet? If not we really hope you reconsider. Not only is it better for your wallet, and fashionable as well, it better for the environment too. Buy your choice of Sengled Smart Lights today.