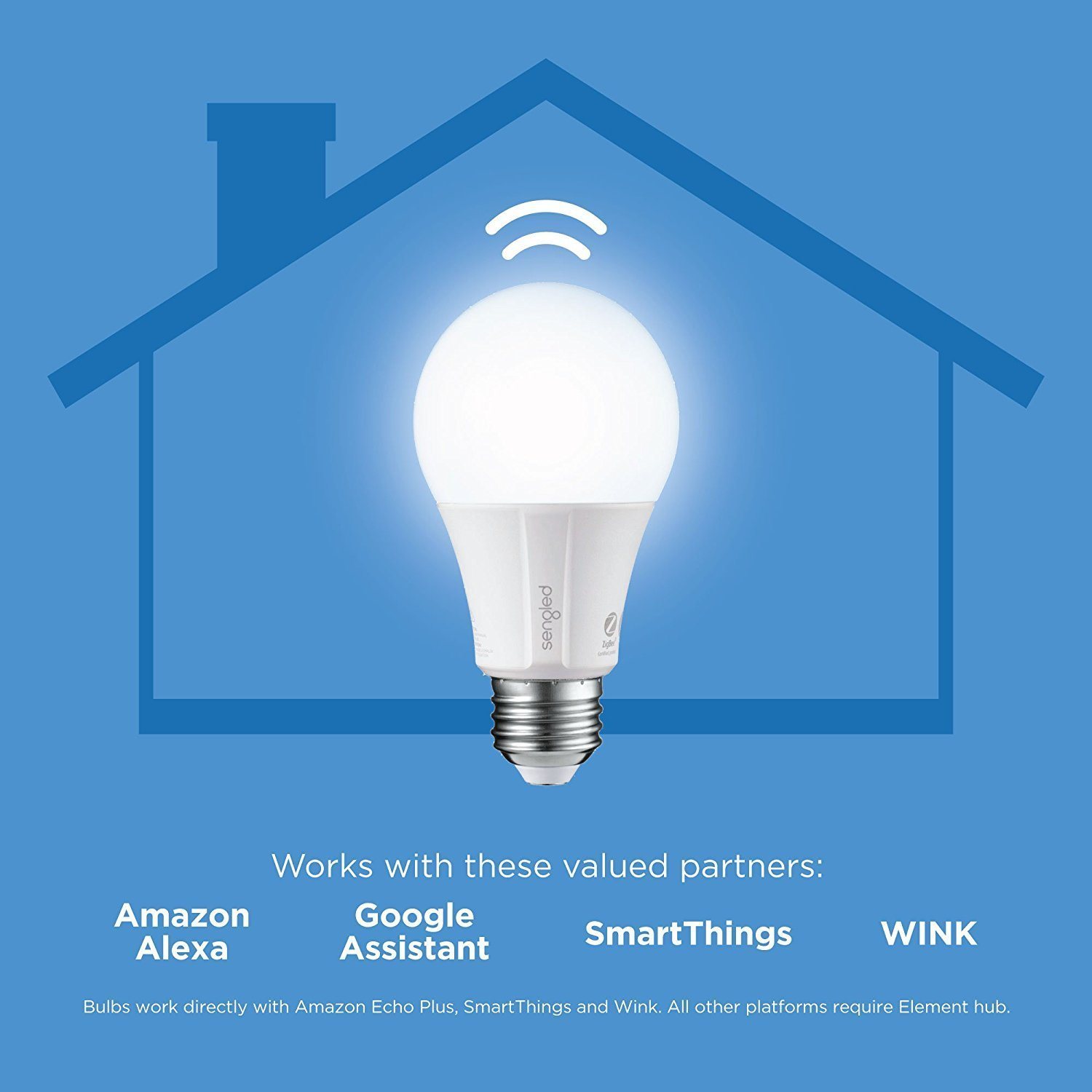 Sengled Element Smart LED Bulbs are one of the Amazon's Choice product in the list of Smart Home products. Also, many of the users have rated it 5 stars in their reviews after using Sengled Element LED bulbs. Let's find out some facts about it.

Pocket-Friendly – Sengled Element Bulbs comes with a price tag lower than $10 per piece which is the competitive price in the market of Smart Home products. Also, if you go for multiple numbers of purchases like 4 units it will cost you even cheaper. Even though the rates are low compared to other LED, the company has not comprised of the quality of the product.

Sengled App – Sengled App allows you to set the lights on/off and dim them up, just on your fingertips. Just download the app from the Android App Store or iOS and leave it on your fingers to do the rest of the work.

Control Lights – With Sengled Element you can control the lights even when you are away from home. Or just forgotten the lights on at home, switch it off on the go. Also, the lights welcome you back to home before you enter it in dark.

Color Options – Element LED bulb offers you two color option that is 'soft white' and 'daylight'. Now choose your favorite shade and enjoy it in your comfort zone.

Energy Efficient – Element LED are certified to save the energy by 80% compared to any other lighting products. This saving is visible in the Performance section of the Sengled App installed on your smartphone, so now you can judge the saving by yourself.

Smart Home Units – Sengled Element Bulb is compatible with all types of smart home units like Amazon Echo Plus, SmartThings or Wink hubs. So, you don't need to buy the compatible devices if you already have them.

Element Plus – If you want both the color effect i.e., from soft white to daylight you can opt for Sengled Element Plus Bulb, an advance version of it and fits into the same socket as of Element.

Voice Control – Connect the Element bulbs to Amazon Alexa or Google Assistant and control your lights via voice commands to turn on/off, adjust brightness and more. Sengled Elements are smart enough to react on your voice command.

Easy Setup – Sengled comes with the minimal instructions for the setup, so just plug in, connect and go. Even though for any of the queries and FAQ's, website covers a lot of them.
Now we finally know what are the reasons for Sengled Element Smart LED Bulbs being the Amazon's Choice product. Don't wait grab your own Sengled Element today.