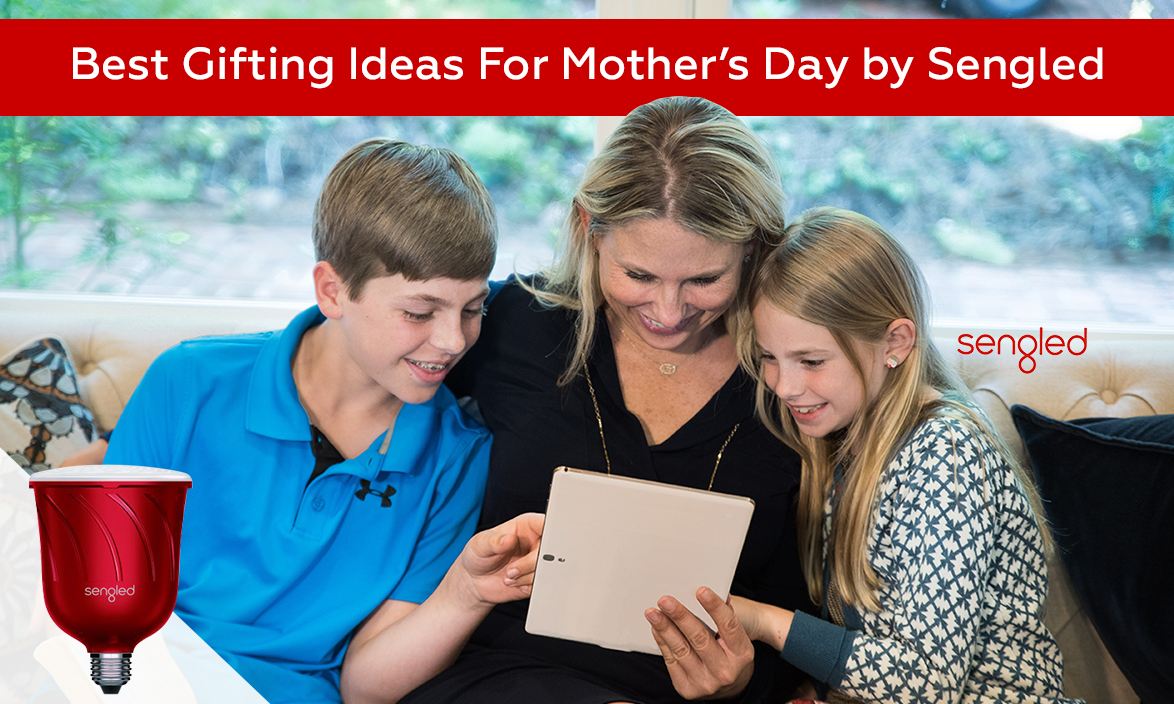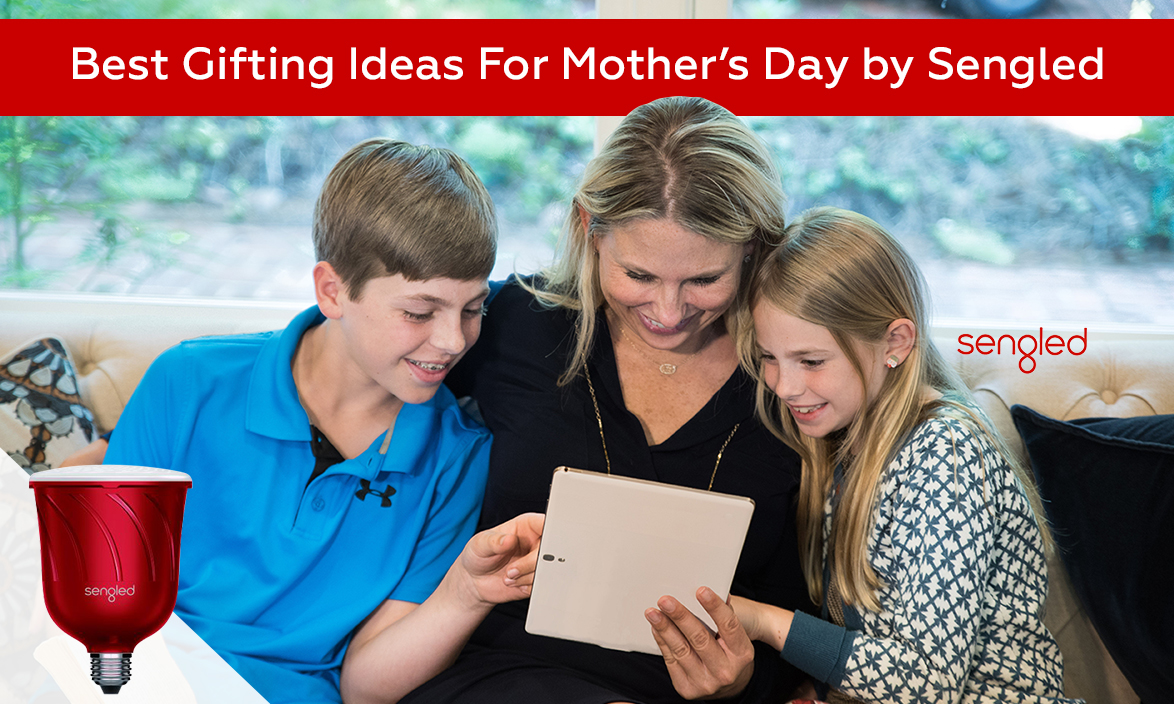 With Mother's Day just around the corner, people are struggling to think of meaningful gifts they can give their mother. Unfortunately for some thinking of the right gifts to give to someone who has helped bring you up and has had such a major impact on your life can be tough. Luckily we here at Sengled have some exciting gifts that we're sure they'll love. Here are some fantastic gift ideas for mother's day!
Best Gifting Ideas For Mother's Day!
1) LED Bulb With Speaker: A day in the life of a mother can be very stressful. They really need some time to unwind and relax with their feet up. Perhaps a glass of wine won't hurt and some of her favorite tunes playing from the speakers could just help lighten the mood. Why not opt for a 2-in-1 bulb + speaker combo from Sengled. The Sengled Solo is an ideal gift for the mom that is looking for great sounding speakers with absolute convenience. Use your phone to control the volume the music and even the brightness of the bulb.
2) Energy Saving Bulbs: Among other things your mother has to worry about paying the rent, paying for the utilities and managing the home utility bills. Why not ease some of her financial struggles by buying her a cost-effective, energy-saving lighting system for the home. Sengled LED light bulbs like the Sengled Classic you can say good bye to the worries of high utility bills. And I don't think there is anyone who likes a good deal as much as a mom does.
3) Better Security: As parents, we constantly worry about our kids, but as our own parents grow older we have the urge to protect them too. The Snap is a fantastic HD quality security camera system by Sengled that helps put those worries at ease. It is easy to install provides live feed at all times directly to your phone and also has a two-way communication feature that lets you speak directly to your home via your phone. You'll never have to worry about your mother's safety and she'll never lose sleep about protecting her own home. The two of you can have a worry-free ladies night out together and paint the town red this Mother's day.
4) Mood Changer: Let's be honest, your mom and dad have a romantic life of their own. You can try to deny it but it's there. Wouldn't it be great if they had their own dimmable lights to help them set the mood of the evening? Okay, maybe you don't need to picture that but then think about all the amazing parties your mom hosts. Wouldn't they be just a touch better if you she had a mood-setting light bulb that could alternate between something livelier for when the parties just began and something a little mellower when it's the wee hours of the morning and everyone is gathered around reminiscing.
5) Lights That Don't Go Off: Not immediately anyway. I can tell you from personal experience that stubbing your toes has never been pleasant. It hurts and the older I've gotten the longer it has taken to heal. Now imagine if your parents were to stub their toes on the bedside only because the light switch is too far away. The walk from the switch to the side of the bed still makes me want to walk gingerly. If only there was a LED light bulb that actually delays the light switching for 10 seconds till I'm safely tucked into my bed. Well, Sengled has a revolutionary product called the Twilight that has 15 seconds delayed turn off.
Conclusion
You know the best part of these gifts? They're not only extremely convenient, but they're also super affordable too. Speak to your own mother and ask her if she'd pick convenience over something adorable that'll probably excite her for a few seconds as opposed to the gift that keeps on giving. Sengled LED Light bulbs. They'll even fit into the regular fitting so you don't have to replace anything, just buy it and use it. It's that simple. Better Mother's Day gifts will be hard to find, so buy yours today, before stock runs out.